AI is trend at Vietnam's startups
2020/01/30
Voice recognition technology, artificial intelligence (A.I), blockchain and big data are the major trends at startups in Vietnam in 2020.
A study by Tractica found that revenue of the AI-based apps may reach $59.7 billion by 2025, and the number of M&A deals in the AI field has been increasing.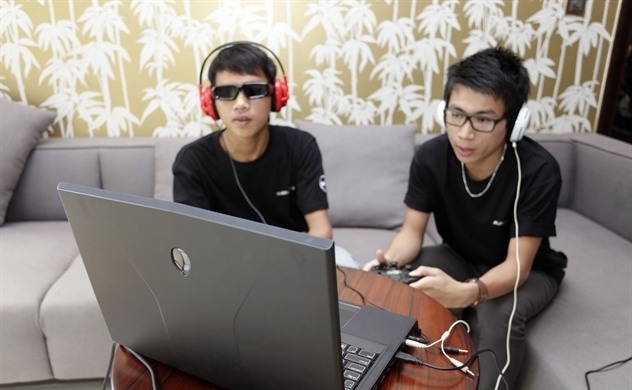 AI is considered a cornerstone of the 4.0 industrial revolution. Vietnam is expected to provide many excellent scientists starting up in the field.

At present, there are many Vietnamese well-known names in AI, namely Dr Ha Anh Vu, technical director of AI 2 – Allen Institute for Artificial Intelligence in the US, established by Paul Allen, a co-founder of Microsoft, and Le Si Quang, a software engineer, an expert in machine learning who works for Google in the UK.

According to Ngo Quoc Hung, Creative Director of COTAI, center for talents in AI, who has been teaching AI to students of the Le Hong Phong High School for the Gifted in HCM City, AI is no longer unfamiliar to highs school students. In their eyes, AI is now an interesting subject which could bring useful information and applications.
"In just several more years, Vietnam will have many good engineers in AI and the number of startups in AI will be increasing," Hung said.

According to the Global Research Institute of Kindsley Strategy Consulting Group, computers will undertake 60 percent of current workload, which means that 800 million people would lose their jobs.

Meanwhile, according the World Economic Forum, 60 percent of workers would have to take work they have never been trained for, the majority of which relate to technology.

Google Brain predicted that AI will need about 1 million workers, but only 10,000 high-quality workers can satisfy the requirements. Vietnam is predicted to lack 70,000-90,000 high-technology workers in 2020 out of the total 350,000 workers of the whole market.

Tu Nguyen, managing director of VietA.I Community, who has been working for 10 years in emerging technologies, an expert in AI, said there were 25 workers in the international payment division of HSBC five years ago. Nowadays, when the work volume is five times higher, the division only needs three workers, because a big workload is now undertaken by computers.

Also according to the expert, at Minh Long II Technical Ceramics factory in Binh Duong province, 70 percent of work is being undertaken by robots.

"This is the evidence which shows that AI has been penetrating into all areas in Vietnam, raising the need of developing the labor force in the field of AI," he said.

The HCM City University of Information Technology, belonging to the HCM City National University, has begun enrolling students for some majors related to AI.
Ha An
Reference: https://vietnamnet.vn/en/sci-tech-environment/ai-is-trend-at-vietnam-s-startups-609930.html