Payment service providers fight for users
2020/02/06
It was 2 pm at a fashion shop on Thai Ha street in Hanoi and customers were waiting to make payments with their mobile phones.
An official of the shop said so far that day only one customer had paid in cash, and others had paid through QR Code because there was a promotion for a discount rate of 10 percent.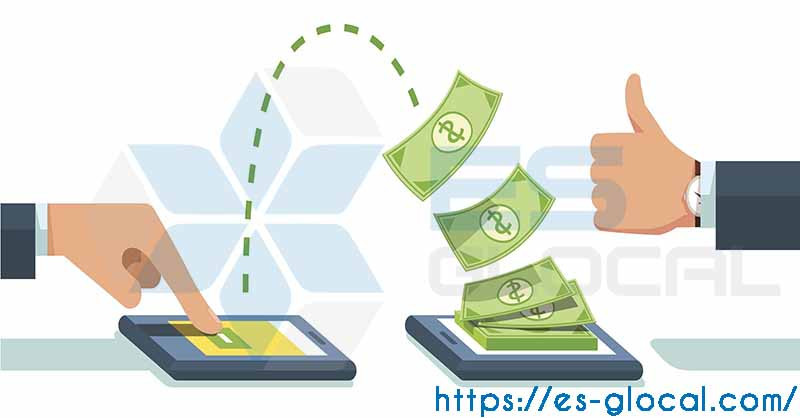 About 20 percent of customers paid in cash or card, mostly because they had not heard about the promotion program, or did not have e-wallets, or their banks which provided card services were not covered by the program.

In early November 2019, long queues of people waiting to make payments could be seen at many shopping centers and filling stations when MoMo, the e-wallet service provider, offered cash refunds of up to 50 percent to users.
The promotion programs, say analysts, show that the available utilities are not good enough to lure customers. Thus, payment platforms have to spend big money on programs to encourage payment through QR code.

The promotions continued to run in the first days of 2020, reaching cafes, eateries and home appliance centers.

Analysts said 2019 was a year of 'QR code-based payment explosion'. Three big players joined the race, namely MoMo, Moca on Grab and VnPay. Meanwhile, VinID, AIrPay and Samsung Pay kept quiet.

Three years ago, MoMo e-wallet appeared in the market with offline payment mode through QR code. MoMo is available at 100,000 sale points and it is estimated that the value of transactions through QR Code is about VND1 trillion.

MoMo decided to be 'diligent', collecting customers both from less known shops and large retail chains.

In 2019, Moca e-wallet on the Grab app began taking similar steps. After nearly one year, it has been accepted at tens of thousands of sale points.

Analysts say the two companies will dominate the Vietnamese market as Alipay and Wepay are doing in China.

However, VnPay is a rival. It has not appeared at small sale points, but is focusing on developing payment points by cooperating with fashion, eatery and entertainment chains.

Its QR Pay campaign kicked off in the second half of 2019, but VnPay has been going very quickly with 50,000 offline payment acceptance points.

Nguyen Ba Diep, the founder of MoMo, said the cost to deploy QR Code payment is low and QR code development is surprising.

"QR Code will be the payment of the future in Vietnam," Diep said.
Kim Chi
Source: https://vietnamnet.vn/en/business/payment-service-providers-fight-for-users-613795.html