Viettel, Vingroup to pioneer manufacture of 5G devices
2020/02/13
Vietnam is not only a pioneer in experimenting with 5G, but also aims to be a manufacturer of 5G telecom devices that could be launched on the market as early as this year.
Le Dang Dung, acting president and CEO of Viettel Group, said that Viettel is confident that it can master modern technologies.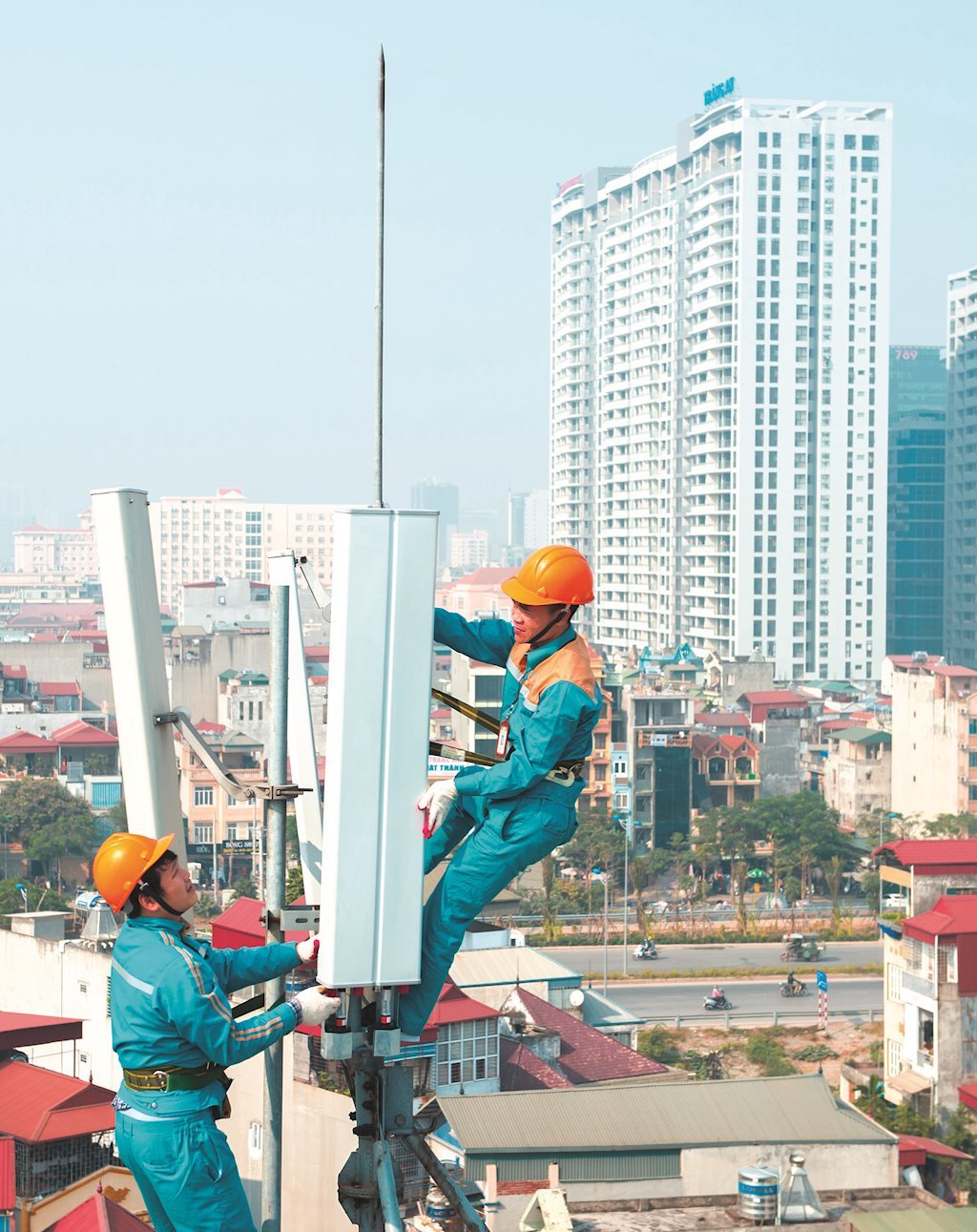 Viettel has deployed IoT connectivity technology based on 4G LTE-M and NB-IoT. It has become one of the first 50 network operators in the world using this technology.

With Viettel, Vietnam can catch up with leading countries in the world such as the US, Australia, Japan and South Korea in the use of 5G technology.

Few 5G device manufacturers exist globally, with the world market controlled by a few companies including Ericsson, Huawei and Nokia.
According to Tao Duc Thang, deputy general director of Viettel, the military telco joined forces with suppliers to research and develop 5G devices, which are not simply 5G BTS (based transceiver station), but also core networks to support 5G and 5G terminal devices.

Viettel set up a team in charge of 5G technology development in 2015. It plans to complete the trial version of 5G broadcast station version 1, test the network of 5G stations by 2020, and be ready to commercialize the products by 2021.

Nguyen Cuong Hoang from Viettel said Viettel has more than 1,000 IT engineers and 300 experienced engineers working in its 5G research and development program.

The group has allocated a budget of VND500 billion for the development of Microcell 5G and it is building a 5G Lab worth VND200 billion. It is working with partners from the US, South Korea and India on chipsets, hardware and software for 5G.

Hoang also affirmed that Viettel will try Microcell 5G service in June 2020 on Viettel network. All the hardware and software for 5G equipment are made in Vietnam.

"Viettel commits to follow the program," Hoang said.

Meanwhile, Vingroup, a new name in the field, has unexpectedly stated it will manufacture 5G telecom devices.

Ngo Hoang Anh from VinSmart, a subsidiary of Vingroup, said the company is focusing on research and will manufacture 5G and IoT devices. It has also built a lab to support the research and development of 5G phones and 5G devices.

VinSmart plans to launch its first 5G phones by July 2020. In August, it will begin experimenting with 5G telecom devices. It is also working with Cisco and Intel to develop 5G network equipment.
Le Ha
Source: https://vietnamnet.vn/en/sci-tech-environment/viettel-vingroup-to-pioneer-manufacture-of-5g-devices-615637.html