Mobile number portability marks big step forward for Vietnam's telecom
2020/12/28
Nearly two million mobile subscribers have switched to other mobile networks in the last two years under mobile number portability (MNP).
The MNP service was launched in Vietnam in mid-November 2018. It allows mobile subscribers to change telecom carriers and keep the same phone number.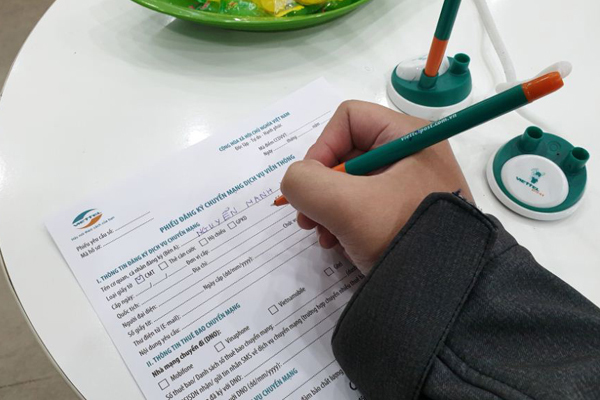 The MNP service was launched in Vietnam in mid-November 2018.
MNP was the first service deployed with the cooperation of mobile network operators under the coordination of the Authority of Telecommunications.
The service offers customers freedom to choose carriers on the basis of quality and service. Subscribers can retain their mobile phone numbers.
The MNP launch has created a competitive environment for telecommunication services, thus promoting the development of telcos. Mobile phone users can benefit from MNP thanks to increased service quality, lower total charges, and new utilities.
As for telcos, they now can compete directly to attract customers with their service quality, service fee and customer care. This was significant because the mobile telecommunication market was almost saturated.
As telecom carriers can lure subscribers from other carriers instead of relying only on new subscribers, MNP can remove the barrier for new mobile network operators to join the market.
The Telecommunications Authority reported that as of December 7, 2020, there were 2.7 million subscribers and 6.2 million registrations for MNP. As many as 1.9 million subscribers had successfully switched to other networks.
Since 2018, the MNP service has been growing rapidly in the number of subscribers registering for MNP, and number of subscribers successfully switching networks.
The deployment of MNP, however, faced difficulties because of the low compatibility of the telecom equipment used by different telecom carriers which installed the equipment at different times. In addition, some telcos did not want to deploy MNP as they feared a loss of subscribers.
In order to succeed with MNP, the agency and mobile network operators have to cooperate with each other on the principles of equality and fairness.
Since the MNP service was launched, the service has helped create a fair and competitive market for service providers. The pressure from competition will force mobile network operators to improve services.
With MNP, the state management agency now can expand the market and increase the market's sustainability.
According to the Deputy Minister of Information and Communications, Vietnam is the fourth country in ASEAN deploying MNP. The move was implemented following the recommendations of international organizations of which Vietnam is a member, including the CPTPP trade agreement.
The Ministry of Information and Communications at first faced problems in choosing an MNP model which most fits the characteristics of Vietnam's mobile telecommunication market. It had to study the experiences of other countries and build a legal framework to step by step bring the service to the people.
Trong Dat
Reference: https://vietnamnet.vn/en/sci-tech-environment/mobile-number-portability-marks-big-step-forward-for-vietnam-s-telecom-700339.html