Vietnam ranks second among 22 markets in digital transformation
2023/05/17
Research finds that digital transformation helps companies achieve overall profitability.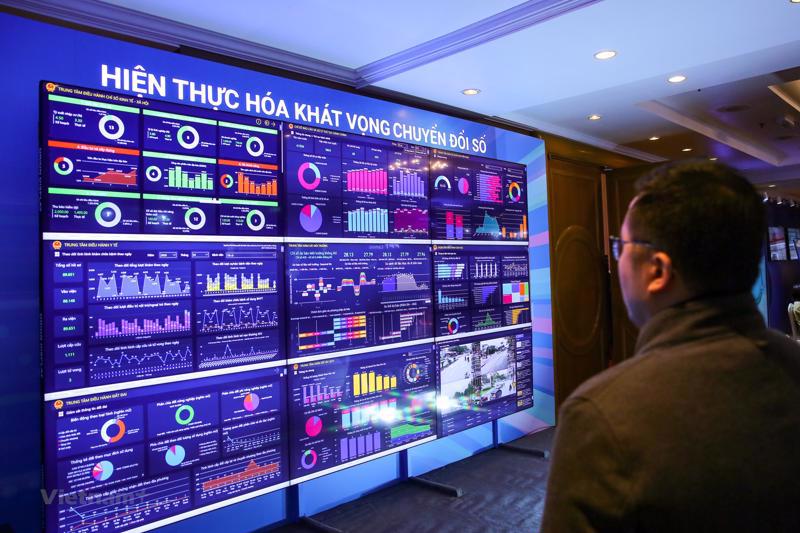 Research from DBS, a leading financial services group in Asia, on digital transformation has found that Vietnam is among the top 10 markets in the region in the endeavor and ranks second after Singapore among the 22 markets surveyed.
The top 10 markets are Australia, China, Hong Kong (China), India, Indonesia, Singapore, Taiwan (China), the UK, the US, and Vietnam.
Companies in Vietnam (68 per cent) ranked higher than the global average (64 per cent) in taking a strategic, consistent, or radical approach to digitalizing the customer experience and engagement, according to the research.
The majority of Vietnamese companies (63 per cent) were satisfied that digital transformation was helping them achieve overall profitability, followed by providing improved customer insight (61 per cent) and overall competitiveness in market (57 per cent), according to the research. More than half (56 per cent) said they have been effectively using digital technology in customer service and engagement.
The findings also revealed that many Vietnamese companies (35 per cent) were in the "developing leaders" category in terms of digitalizing their customer engagement, with major potential existing for high transformation performance down the road.
Around 12 per cent were categorized as "transformation leaders" that were consistently outperforming the global average when it came to digitalizing their customer engagement, with only 9 per cent classified as "laggards", restricted by multiple challenges to transformation.
The survey also found that key barriers preventing Vietnamese companies from making faster progress in digital transformation were gaps in talent (42 per cent) and data privacy concerns (35 per cent). According to the DBS study, businesses could partner with institutes of higher education to increase relevant programs for a more digital future as the government improves the quality of and access to higher education.
Source: https://en.vneconomy.vn/vietnam-ranks-second-among-22-markets-in-digital-transformation.htm