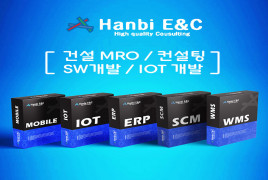 1. Our values Give your company an ADN of innovation and success. We can easily apply the productivity and innovation of leading firms to your company.
2. Operating policy
1) Seek creative change that brings development chances.
2) Participation, sharing and growing.
3) Always think of the user's position.
4) Fair with customers.
5) Comparing with short-term profits, we prioritize relationships with customers.
6) We share the trial and error we have experienced.
7) The operating process should be quick and simple.
8) Helping people with passion, not afraid of failure.
9) We ourselves understand our business.
10) Do not accept bureaucracy.
TEL : 84-243-200-8417
E-mail: cskang@hanbisoft.com
ADDRESS: 8th FL, Nam Cuong B/D, La Khê, To Huu, Ha Dong ,Hanoi, Vietnam